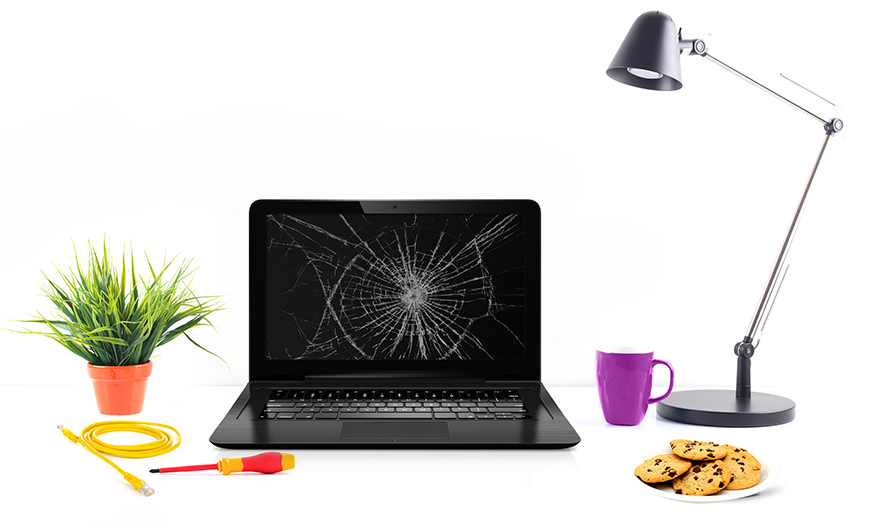 Computer repair and recovery.
Most of the time our computers are trouble free but they can let us down and usually at the worst possible moment.
Whatever computer problem you're having – whether you think an update has caused a glitch, the system will not boot or it all just seems to be running too slowly, I am qualified to help and will provide a free estimate to get you up and running with the minimum of fuss.
I will visit you at home or at work to resolve any issues as quickly possible.  When a more thorough investigation is required I will collect, repair and return your fixed computer usually within 48hrs.  Times may vary if extra software or replacement parts are required.
If you would like general assistance take a look at my support page and for help on how to use your pc go to my advice and tuition page.
Virus removal.
Strange behaviour such as pop-up warnings, or an unusually slow speed while you're online can sometimes mean your system is infected with malicious software. If disaster strikes I will sweep the system to remove any pests leaving you with a clean machine and advice on how to avoid a repeat attack. For less dramatic problems a general clean-up will help to remove low level nuisance software and speed it up too.
Maintenance.
Your computer will benefit from regular maintenance and when it's in good working order it will run faster too. Arrange for a spring- clean and I'll show you how to perform some routine tasks yourself to keep the system running smoothly.
System check.
Very often computers thought to be too slow and beyond repair can sometimes be given a new lease of life.  There are several options to consider and may even result in a system that is faster and more responsive.
System upgrade.
Updating the hardware on your pc can add a few more years to the life of a reliable machine saving you money until you want to buy a new model. So if your computer could do with a memory upgrade to speed things up or an extra hard-drive for more storage space, I can quote for a range of specifications.
For advice on the best solution give me a call on 01452 506529 or send a message via my Contact page.