If you have a new pc and you know you have a Microsoft Account but can't find the log in information you can still create a new account for Skype, but be careful not to mix up the two Microsoft accounts when using your pc.  (If you have a Microsoft account and can't remember the password you can reset it, but remember to change the password in any other applications linked to it such as Office or your email).  This is one reason why, for some users, I suggest not having a Microsoft account as it can become extremely confusing.
So now let's assume that you have Skype and it's ready to use.  There could be a Tile for it on your Start Menu, it could be in your list of Programs or there may be a short cut to it on your Desktop.
When Skype first opens it looks like this: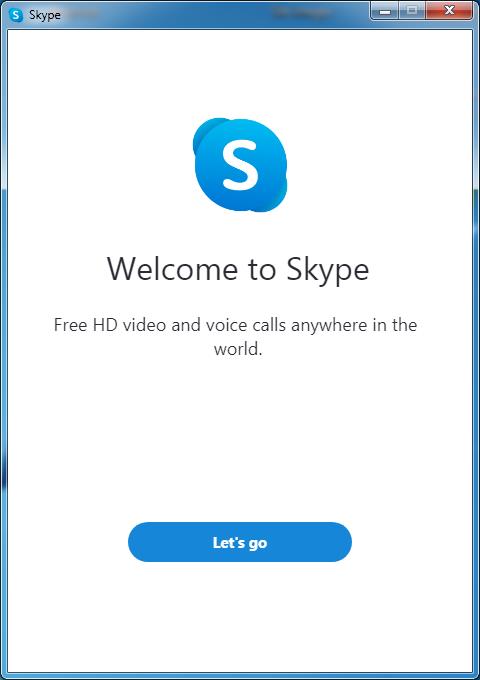 Click Lets Go and move to the next screen.  You can then sign in with your existing details or create a new account.  To create a new account, you need your email address, and you will be asked to add a password.  You will also need to add your name.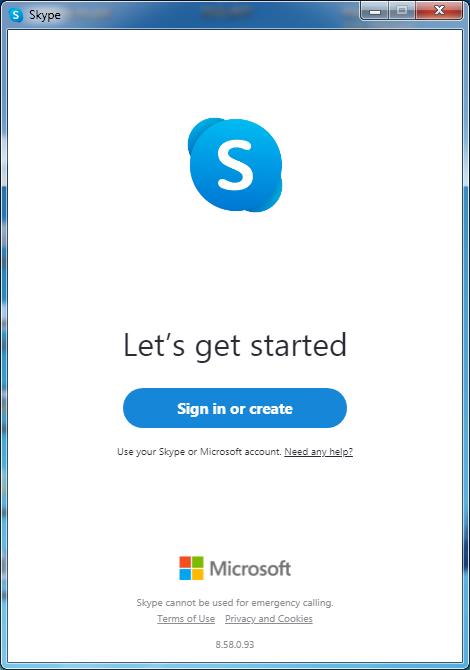 The next step is to verify your email address, so you'll receive a message from Skype with a code which you'll need to add when prompted.
After that step you'll be asked to add a profile picture and if you don't do it now it can be done later via Settings, Account and Profile.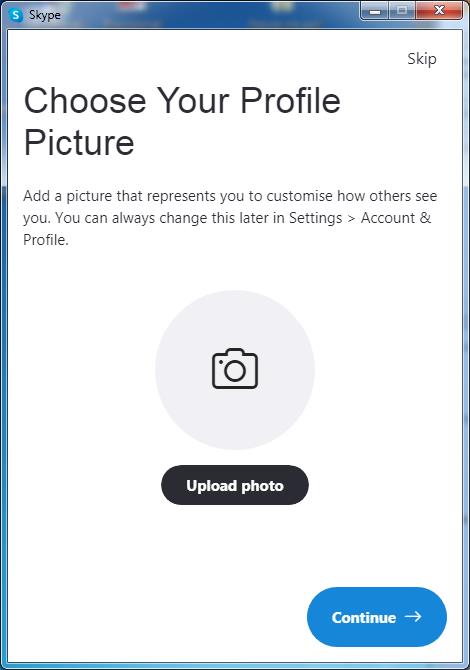 It will then ask if you'd like to test your audio settings – the microphone and speakers and then your video – the camera. If you have them all plugged in, the audio will register how loud you're speaking and you can at this stage make a free test call to hear how it sounds.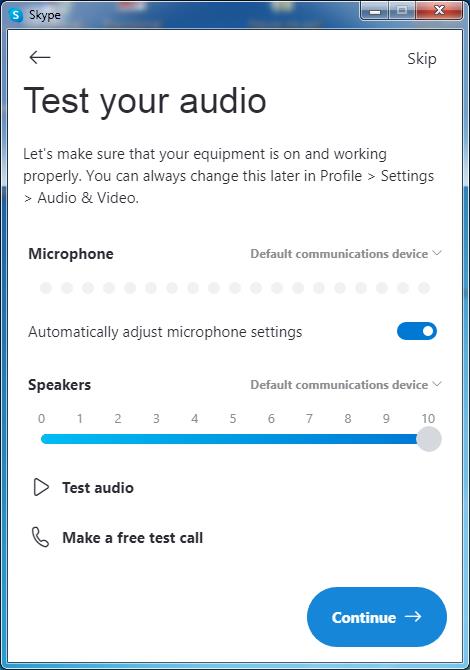 In the next window, after you click Continue you'll see yourself as others will see you, if your camera's working correctly.
If you're using a tablet or smart phone you will have been asked to allow Skype permission to access the camera and audio on your device.
Contacts
In the next step Skype will let you know it will be looking in your Contact folder to suggest people to add as friends and this can be changed later in Profile, Settings and Contacts.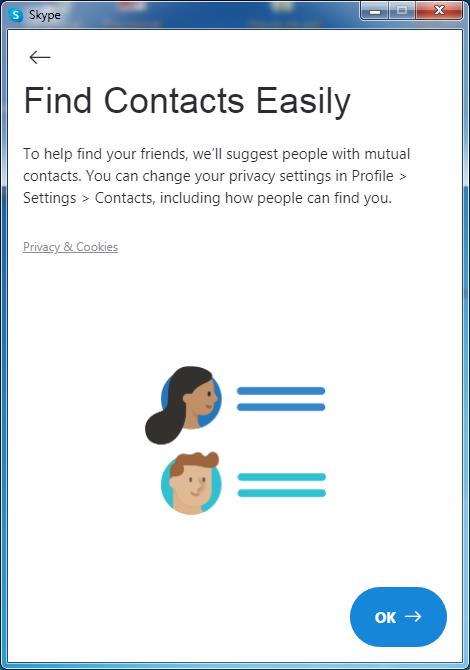 Skype is then ready to use.